Friday, October 29, 2010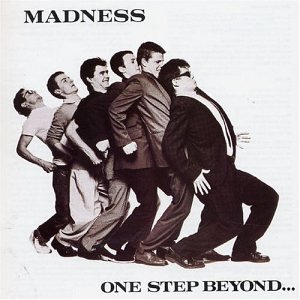 Artist: Madness
Album: One Step Beyond...
Genre: Ska
Origin: UK
Year: 1979
OOONE STEP BEYOOOOOOND! Happy halloween you guys!
receive album
Posted by

TheChiefCommie
at 7:56 AM
1 comment:

Sunday, October 10, 2010
Artist: Municipal Waste
Album: Hazardous Mutation
Genre: Crossover Thrash
Origin: USA
Year: 2005
All I really have to say is if you like old-school thrash metal or hardcore punk, you'll probably really like this album (it's way better than their more recent albums, in my opinion). I just got back from their concert at Tankcrimes Brainsqueeze, where they played with Vitamin X and
Toxic Holocaust
. It was a lot of fun!
receive album
Posted by

TheChiefCommie
at 1:16 AM
No comments:

Wednesday, October 6, 2010
Artist: Propagandhi
Album: How To Clean Everything
Genre: Punk
Origin: Canada
Year: 1993
Propagandhi have become a classic of Canadian punk rock, pushing the skate-punk sound into more political territory. This early album is maybe a little less polished, but the production is solid and the lyrics have an odd juxtaposition of heavy-handed, self-righteous anarchism and not-taking-themselves-too-seriously silliness. The irony is laid on pretty thick with the oft-covered
Ska Sucks
(a ska song),
Haillie Sellasse, Up Your Ass
(a reggae song)
and the painful
I Want U 2 Want Me
cover (the liner notes for this song say "we thought it was funny at the time" or something like that; don't worry, the rest of the songs on the album are great).
receive album
Posted by

TheChiefCommie
at 9:52 PM
No comments: